NEW for 2010 

The Survival Fire Pen

The  Survival Fire Pen has been completely redesigned for 2010 and now feaures an aluminum piston shaft and our patent pending pressure relief valve.

Its slim profile and aluminum construction offer the ultimate in light weight  carrying convenience and its high compression seal permits ignition of natural tinders like cattail fluff and decayed wood. All this in a package no larger than an ordinary pocket pen.

The Survival Fire Pen is available in two versions:



Fire Pen I - Fire piston function only - $75.00


Fire Pen II - Fire piston plus ferocerium sparking rod - $89.95
Survival Fire Pen I   ( weight -  41 grams )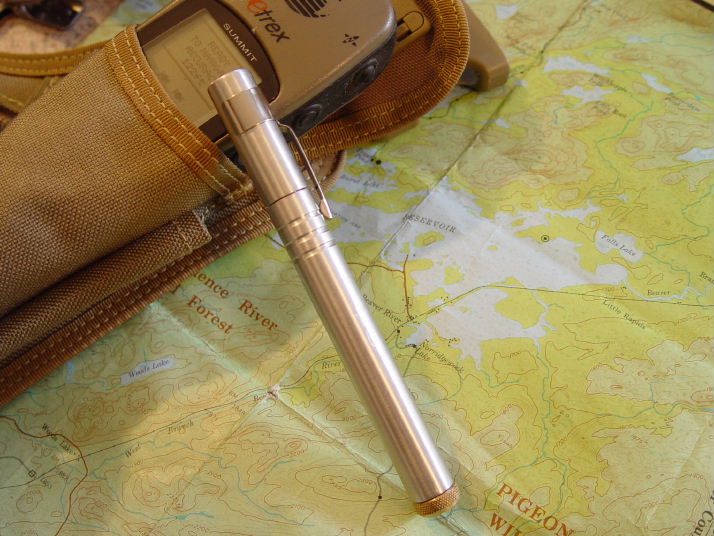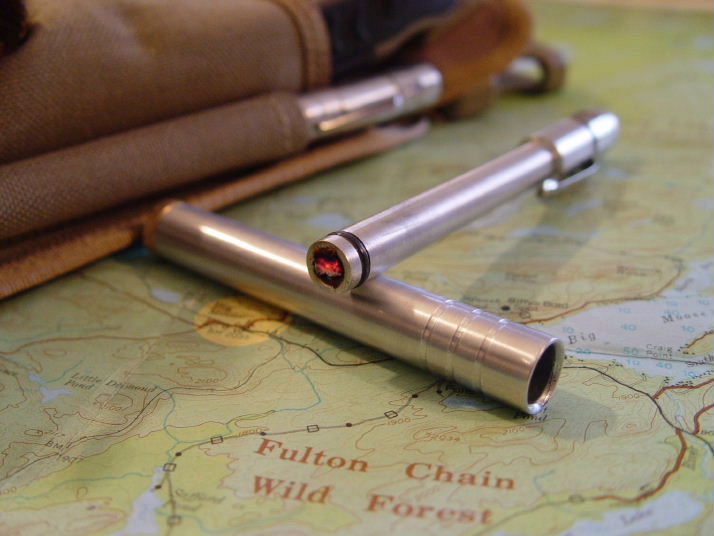 Fire Pen II with Fero rod   ( Weight - 46 grams )

( The fero rod is sheathed within the piston shaft and accessed by removing the Pen cap )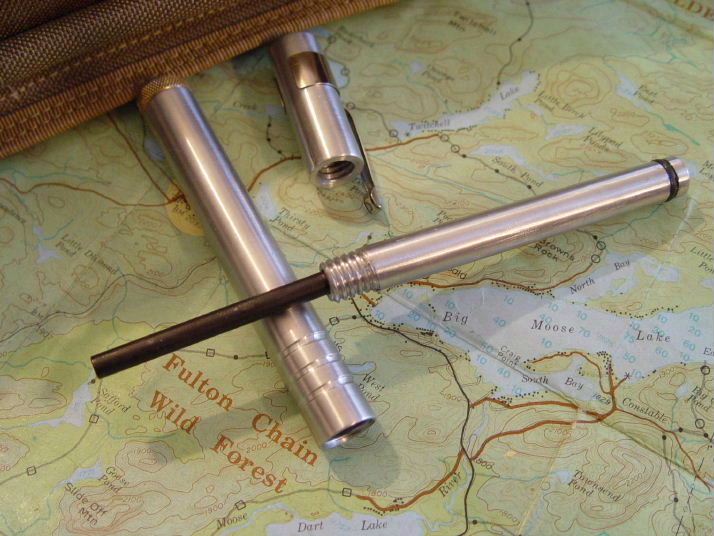 The following video clip demonstates fire making using the Survival Fire Pen, a few chunks of decayed wood and shredded bark.

"I received the fire pen today.   Works like a charm.  With the

supplied char cloth and a little jute I lit my fireplace on the first

try.  Fantastic workmanship.  Fast and courteous service.  Purchasing quality products on the web doesn't get any better than this! "

John Chimienti